Comments Off

on Marble Nail Art Designs That Are Gorgeous and Inspiring
Marble Nail Art Designs That Are Gorgeous and Inspiring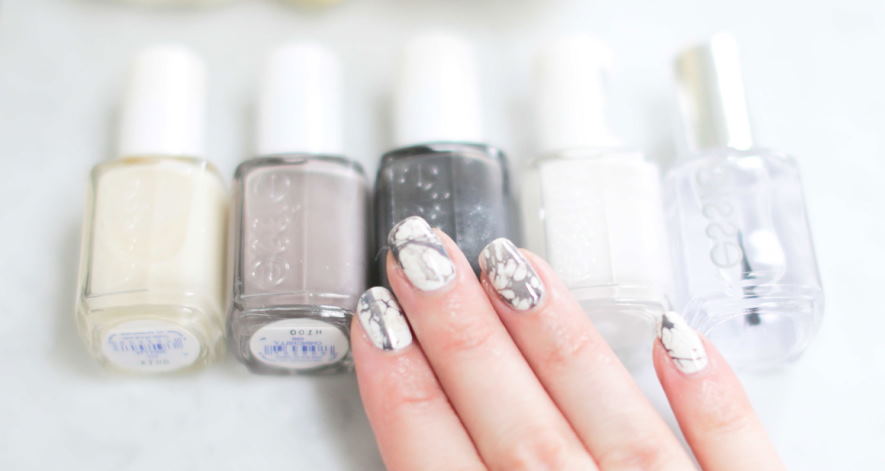 Are you looking for a way to add some extra pizzazz to your nails? If so, you should try marble nail art. This design style is both elegant and stylish, and it can be personalized to suit your unique taste. Check out these gorgeous and inspiring examples for some ideas on getting started. You're sure to love the results!
Festive marble nail art ideas
Marble nails are a beautiful and unique way to show off your personal style. There are endless possibilities when it comes to design and color combinations. Whether you're looking for something subtle or bold, there's a marble nail design out there for you.
If you're new to the world of marble nails, don't worry – they're actually pretty easy to do at home. All you need is a little patience and some practice. Once you get the hang of it, you'll be able to create beautiful marble designs in no time!
Here are some Marble Nail Art Designs to get you started:
Water Marble Nails
Marble French Tips
Ombre Marble Nails
Glitter Marble Nails
Matte Marble Nails
Geometric Marble Nails
Negative Space Marble Nails
Colorful Marble Nails
Simple Marble Nails
Edgy Marble Nails
Ways to make marble nails that will look spectacular
Nail art has become increasingly popular in recent years, as more and more women are looking to add a unique and stylish touch to their look. While there are many different nail art designs, one of the most popular is marble nails. This style is easy to do and can be customized to match any outfit. Here are some tips on how to create the perfect marble nails.
Choose a base color. Start with a nude or light pink polish as your base color for a classic marble look. Then, try a bright color like blue or green if you want something more daring.
Create swirls with a second color. Using a toothpick or dotting tool, create small swirls on your nails with a contrasting color. You can use any colors you like, but try to stay within two shades of your base color for the best results.
Drag a toothpick through the polish. Starting at the outside of your nail, drag a toothpick through the polish in a curved motion towards the center. Repeat this step until you're happy with the marble effect.
Clean up around your nails. Use a cotton swab dipped in nail polish remover to clean up any polish that may have gotten on your skin.
Apply a top coat. This will help seal your design and give it a glossy finish.